Joviely foot bath bomb series is infused with essential oil ( not fragrance oil )
Each essential oil blend comes with its own unique benefits and aroma scent.
Unwind yourself after a long day by soaking your feet in the warm water with the foot bath bomb.
Simply throw the foot bomb into warm water and let it fizz and release its unique aroma scent.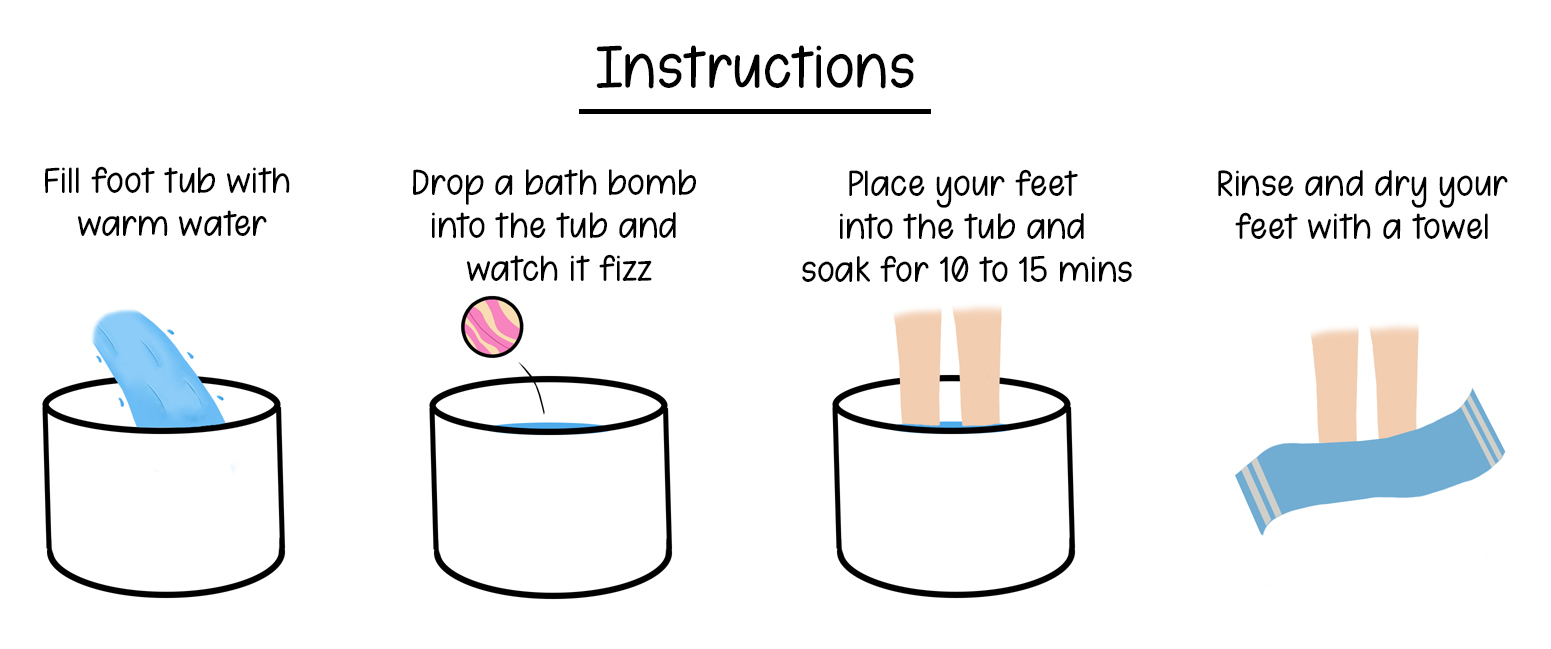 Research shows that foot soaks have benefits like improving blood circulation, relieving stress, boosting nerve function, and preventing muscle cramps.
New Series - Salt Series
Same featured blend with the foot bomb but with added Epsom Salt !
Helps to relax and reduce muscle fatigue. Also preventing muscle cramps during night sleep.
200g / bottle
Multiple blend options available:
Revitalize set: Lavender + Lemon + Peppermint Essential Oil
Revitalizing effect
Anti-nausea, anti-inflammatory, pain-relieving
Relax set: Sandalwood + Lavender Essential Oil
Ultimate relaxation
A sweet and rich woody scent paired with lavender promotes good sleep
Regenerate set: Rosemary + Ginger + Cedarwood Essential Oil
Regenerating
Help ease muscle pain, reduce feelings of stress, anxiety, lethargy, or fatigue
Rosemary will have the effect to soothe cracked or dry skin
Repair set: Eucalyptus + Chamomile Essential Oil
Repair
Enhance healing effect, promotes motivation and skin health
Reduce effects of insomnia
Made in Singapore
HSA notified
Shelf life: 6 months

How to store: Only remove packaging when ready to use to ensure maximum freshness. Store in a cool and dry place or air-tight container.
Ingredients: Food grade Sodium Bicarbonate, Citric Acid, Cornstarch, Shea Butter, Kaolin Clay, Coconut Oil, Essential Oil, Food grade Colourant
Caution: For external use only. If you are pregnant or have a medical condition, do consult your physician before using.
As our foot bath bomb is made from moisturizing ingredients, the tub/pail might be slippery after using.